Friday, October 29, 2004
Thoughts of the Pops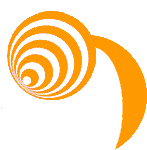 It's Friday once again. If we were
Robert Smith
from out of
The Cure
we wouldn't have cared if Monday was blue, if Tuesday was grey and Wednesday too. On Thursday we wouldn't have cared about you, because today we would have been in love. Of course, we'd also have to deal with the humiliation of knowing that every haircut we'd ever had had been carried out by ourselves in the comfort of our own home using nail scissors and no mirror, so perhaps it's all for the best. As it stands, Friday means only one thing to us, and that's
Top of the Pops
. Here's what we learnt this week:-
McFly's new single, Room on the Third Floor has them singing about them being holed up in a hotel room, which even they clearly found was a boring thing to write about as they give up half way through and start tossing off "Na Na"'s like a sexually frustrated gorilla.

Darius, as we've already ascertained, has returned with a pop stomper. Alas, it's not sold enough copies yet to allow him to afford a shirt whose buttons go all the way up to the top.

His keyboard player is incredibly cute.

The New Entries section was back. This time, the Manic Street Preachers, Depeche Mode and R Kelly were all considered less worthy of screen time than an interview with Daniel Bedingfield which revealed that he'd released a quite successful album, had been in a car accident and was about to release a second album. How do they get these exclusives?

We prefer Natasha Bedingfield to the original, anyway. This might have something to do with the fact that while Daniel spent every day of his childhood being beaten about the head by the Ugliness Monster, Natasha instead was awoken each morning by the delicate caress of the Prettiness Fairy. This week she was performing new single Unwritten, which is essentially "Tomorrow is the first day of the rest of your life" set to music. Normally we'd be distinctly unimpressed by this, but she was looking foxy in a red dress, so we'll forgive her.

Kelis and Andre 3000's Millionaire really is rather good, isn't it?

Lemar, the silky voiced Fame Academy loser, has proven himself to be more successful and better than the two winners, Alex Parks and David Sneddon, by not only making it to a second album, but also by not actually being either David Sneddon or Alex Parks.

Eric Prydz is still number one. Oh. For. Fuck's. Sake. Look, we don't know what we've done but whatever it is we're truly sorry. Now, please make this nightmare stop.