Tuesday, February 06, 2007
School of Pop
As it's currently the search that's bringing most people to our website, here is
that
picture of Girls Aloud in school uniform.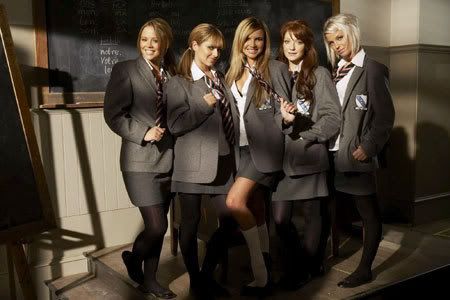 Given that this is now the third time they've donned blazers and unflattering skirts it seems like they're spending more time wearing school uniform in their adult life than they ever did in their
actual
schooldays.
Incidentally, this picture is promoting something to do with
Comic Relief
, for which they've teamed up with the
Sugababes
to release a cover of
Walk This Way
. We're currently withholding judgement on the track as it is, of course, for charity. Not, frankly, that that's any excuse.
music
girls aloud