Friday, December 01, 2006
Advent Calendar: Day 1
Christmas is coming. Your favourite popstar is now a size eight so she thinks she's getting fat. Please put a penny in Pete Doherty's hat.
Quite. But misplaced melodies aside, it's now December and Christmas is now very much on it's way, so to help you count down to one of the year's biggest anti-climaxes, we very proudly present
The Talent in a Previous Life Advent Calendar
. Please, try to contain your excitement.
Every day from now until Christmas - and you may wish to take bets as to exactly how long this feature will last before disappointingly petering out like oh so many of our ideas before it - you'll be able to look behind each door and discover what festive related treat lies behind it. Will it be a fun fact? Will it be a very bad joke? Or will it just be a picture of a popstar with a santa hat poorly photoshopped on to their head? Only time will tell, but for now, click on the door below to discover today's surprise.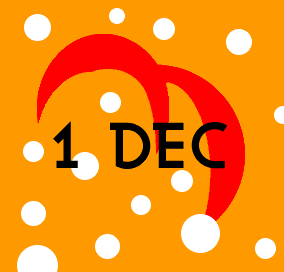 music
Labels: Advent Calendar 2007