Tuesday, June 27, 2006
Thoughts of the Pops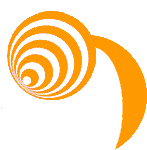 It's - yeah, yeah - Tuesday! But we were out seeing
The New Statesman
last night so we've got an excuse. As for an excuse for the somewhat less than prolific output of the last two weeks then, uhh, we were seeing the New Statesman then as well. Yes, that's right. Oh, never mind. Here's what we learnt from this week's
Top of the Pops
:-
Fearne was joined this week by social irritant Edith Bowman.

Pussycat Dolls' Buttons is being recalled due to salmonella fears.

Zutons. Valerie. Bit ropey. Abi's legs. Etc.

RETRO: Captain Sensible doing Happy Talk. Many Damned fans thought that this novelty cover would be the ultimate embarrassment of his post punk career. If only they'd known the horrors that awaited them with his Big Break theme.

Jamie Foxx's Extravaganza almost makes you long for a Richard Blackwood comeback.

Rooster are back. Oh for fuck's sake.

Singer blokey has had a haircut. This is the only change they've bothered to make since they last bothered us with their godawful music.

Busta Rhymes really does love his chick.

Judging by their haircuts, Lost Prophets didn't realise Nathan Barley was a comedy.

RETRO: Madonna doing Holiday. See! She did look young once! Well, younger, anyway.

Fearne kindly warned us that Wolfmother are being hailed as the new Led Zeppelin, giving us ample time to fastforward through the entire song and not hear a single note.

The Furtado hasn't yet sated her testosterone hunger and is still number one.
music
tv
totp