Tuesday, June 20, 2006
Thoughts of the Pops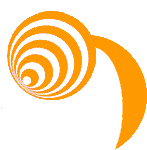 It's Tuesday! And while we were up town at the weekend - that's right, up town. Like
Chantelle
we live the dream. This is just one of many ways in which we're like Chantelle. Another is the fact that we're also entirely unsuited to the job of TV presenter - we noticed that
Clea
have rather optimistically released a new single. We can only surmise that some sort of tax dodge is involved. Anyway, that's what we learnt at the weekend, but this is what we learnt from this week's
Top of the Pops
:-
Muse's Supermassive Black Hole really is rather incredibly ace indeed, is it not? For those who aren't as au fait with science as us - ahem - a black hole is basically a dead star which has collapsed in on itself and sucks in all surrounding matter, destroying everything that comes into contact with it. A bit like Madonna, really.

They've also recruited Bob Mortimer to play bass for them.

Ne-Yo is quite into Sexy Love. Judging by his dancing, he sees "Sexy love" as being synonymous with "Having rickets"

RETRO: Kylie Minogue doing Spinning Around. She was singing this live which, as good ideas go, probably ranks alongside releasing Chocolate as a single and duetting with Robbie Williams.

The lead singer of The Guillemots, shortly to be releasing Made Up Love Song #43, will soon be making some extra pennies as a spokesman for VO5's new volume enhancing shampoo and conditioner set.

But not Colgate. Dear God, no, not Colgate.

Shakira's Hips Don't Lie, but her shoulder blades are a pair of untruthful gobshites.

Desperate to fill up their 35 minute timeslot, TotP decided to get a bearded tramp of the street, handed him an acoustic guitar, and let him turn in the most boring performance we've ever seen on the show. His name is Ray Lamontagne, the song is Trouble, and there will be if anyone is daft enough to buy the bloody thing.

RETRO: Sham 69 doing Hurry Up, Harry. There really aren't enough songs about going to the pub these days, are there?

We saw The Fratellis play live a couple of months ago. They opened with current single Henrietta and previous single Creeping up the Back Stairs, confident that the rest of their songs were equally as hit-tastic. Their confidence was sadly misplaced.

Infernal's From Paris to Berlin is still hanging around the top ten. And quite right too.

Nelly Furtado is still number one. Despite the aceness of the song, we hope she doesn't stay there for too long, as we used up all our Nelly Furtado jokes in our 10 Things... piece last week.
music
tv
totp