Monday, May 22, 2006
Thoughts of the Pops

It's Monday! And we're quite excited - and we just can't hide it - because a) we've just taken delivery of a new set of hair straightners and b) we're off to see
Girls Aloud
perform for our and, admittedly, a few other people's benefit on Sunday. How excited are we? Roughly this much: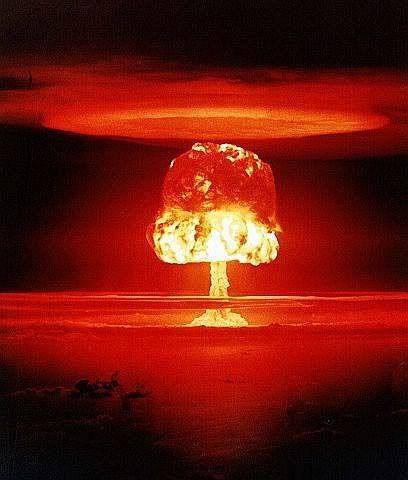 Which, as we're sure you'll agree, is quite excited, indeed. But it's still a week away, so we've got to keep our feet on the ground for the next few days, and so that we come at it fresh, succeed at the slightly harder task of avoiding hearing anything whatsoever about what we fully expect to be the greatest moment of our life to date, and one that will probably remain so until something impossibly fantastic comes along to take it's place, though the only thing that springs immediately to mind is the first night of Nicola's solo tour. To maintain our ignorance we're avoiding any vaguely trendy or up to date music shows for fear of learning things we'd rather find out on the night, so with that in mind we naturally tuned in to
Top of the Pops
and here's what we learnt:-
Fearne, wearing a lovely top, was joined by Diarmud Gavin. Something to do with gardening, apparently.

Lady Sovereign is ace - and she rocks the side ponytail look, making her doubly so - so quite why she feels the need to lower herself and perform with disappointing-if-they-were-just-a-ska-covers-band-in-your-local-pub thrill avoiders The Ordinary Boys is something we'll never understand.

Mind you, we still don't understand why the equally ace Chantelle hasn't started looking further up the celebrity list for her boyfriend. She's easily up to Hollyoaks actor standard now.

Sunblock featuring Robin Beck were doing First Time. Can someone please put a moratorium on 80's compilation CD's being sold to aspiring dancey types in the vague hope they might come up with an original idea for a change.

RETRO: Take That doing Everything Changes. And, fortunately for them, it did. Starting with the choreographer and ending with the hairdresser and stylist.

Annoyingly, the new Feeling song isn't half bad. They're still as far away from pop genius as Shayne Ward is from a long term career, but they're not as unremittingly awful as we first suspected.

Yes! It turns out that Gnarls Barkley do have songs that aren't Crazy, as The Boogie Monster proved. We're not sure that dressing gowns will catch on as a 'look', though.

The Beautiful South have a new single out and it could be Rotterdam or Liv... well, anyone of their songs really. It's called Manchester and sounds exactly like you'd expect it to.

Bright Idea, the new Orson single sounds exactly like you'd expect as well: the sound of a million souls screaming in eternal agony.

And Breaks Co-op, a band founded by Radio 1 DJ/Annoyance Zane Lowe also sounds like you'd expect: shite of the highest order.

Ronan Keating has teamed up with the occasionally fanciable Kate Rusby for All Over Again, a technique we believe is known as "Bringing her down to his level".

GB are at number one for the eight week running. That's Gnarls Barkley by the way, not Gary Barlow. Just in case there was any confusion.
music
tv
totp